What's the Best Material for Your Colorado Fence?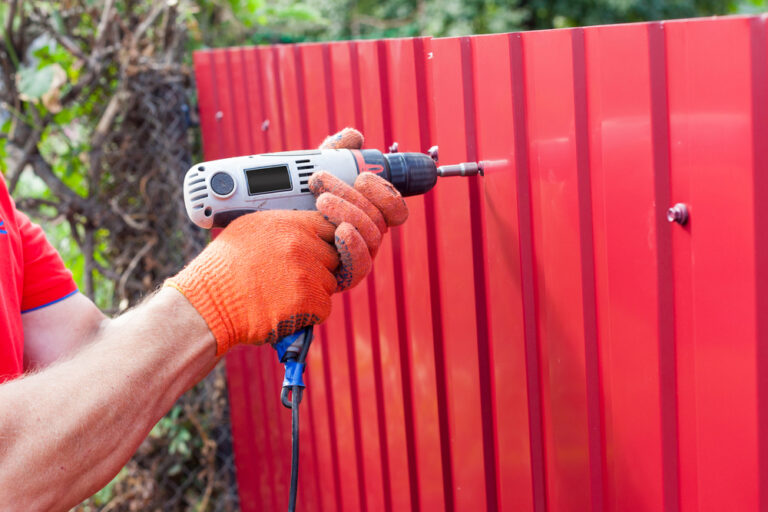 Picking the best fence for your home is a big decision. We offer a variety of materials and designs to choose from.
A good Colorado fencing contractor understands the importance of variety when it comes to choosing the perfect fence for one's home. That's why, at Strategic Fence, we offer a large selection of fences for commercial, government and residential properties, varying in style, size and materials.
Wood Picket & Rail
The classic choice for a mountain environment, wood fences blend seamlessly into their Colorado high country surroundings. We use premium grade, high quality western red cedar in many of our fences for a bold look and lasting product. When it comes to our wood fences, we offer options in a variety of styles including solid picket, spaced picket, rail, zig-zag, framed wire and more. Each design offers unique characteristics and varying levels of height and privacy. Click here for more information and a comprehensive photo gallery of the different wood fences we offer!
Ornamental Iron
Perfect for property owners trying to make a statement, ornamental iron come in many different styles, all of which stand out. A wood fence just doesn't do a classical Victorian home justice like an ornamental iron fence. But, you won't only find these fences surrounding the historic homes of Breckenridge; they offer a chic, modern, spa-like design as well, perfect for pool areas and upscale modern real estate. Best of all, they require little to no maintenance!
Chain Link
They may not be the fanciest of the fences we offer (although, if you have or plan on purchasing a chain link fence, check out these tutorials on chain link decorating), but they are top-of-the-line when it comes to value, safety and security. Our galvanized chain link fences are aperfect fit for schools, recreational fields, commercial areas and storage facilities. They are even a great option for families looking for a little extra security without spending too much money. We offer chain link fences in traditional metal, black, brown, or green.
Vinyl & Composite
Our synthetic fences are made from materials such as PVC, polypropylene and nylon. These durable, low-cost fences are great for any type of property from residential homes to agricultural properties. Vinyl and composite fences are highly sought after due to their pleasing aesthetics and low maintenance qualities. Synthetic fences are easy clean and resist weathering. They also come in a variety of shapes in styles, making them customizable for any type of real estate! 
In addition to fencing, Strategic Fence offers a myriad of other products and services including automatic gates, helical piles and boardwalks. If you have additional questions about our fencing options or other specialties, please call us today for a consultation!