Fence Building in Colorado
Strategic Fence provides peace of mind when it comes to securing the perimeter of your property. Whether you want to keep things in or out, a well-built fence for residential and commercial spaces is key.
Professional Fence Installation For Residential and Commercial Properties
Our fences are designed to keep your family, pets, and property safe while adding value and beauty to your home or business.
We provide a range of fencing solutions for homes and businesses in Colorado, including: 
Fences
Gates
Retaining Walls
Helical Piers
Rails & Enclosures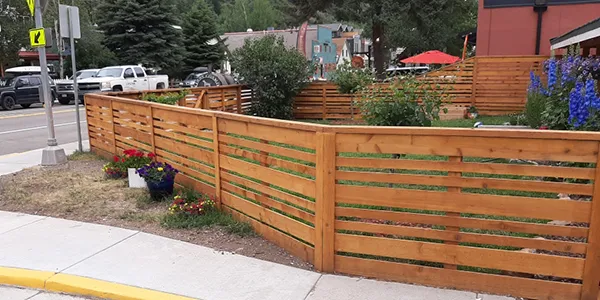 For low-maintenance and high-quality fences, we offer multiple materials that perform well in Colorado's climate. 
Whether you want an ornamental or privacy  fence, Strategic Fence and Wall can deliver professional wood and metal fencing installation, golf netting, and even temporary fencing.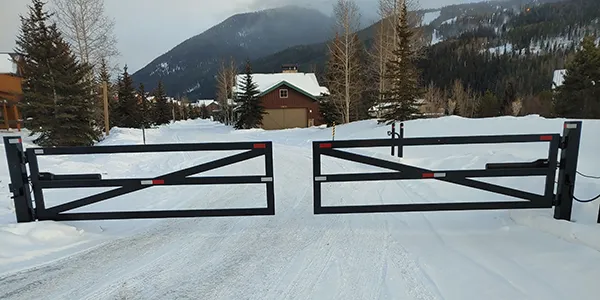 Enjoy the convenience and security of an automatic gate with controlled entry. We specialize in cantilever, swing, and vertical lift gates, as well as maintenance for both metal and wood gates. 
Don't need automatic access? We still have you covered! Strategic Fence also offers a variety of manually operated gates for your residential or commercial property.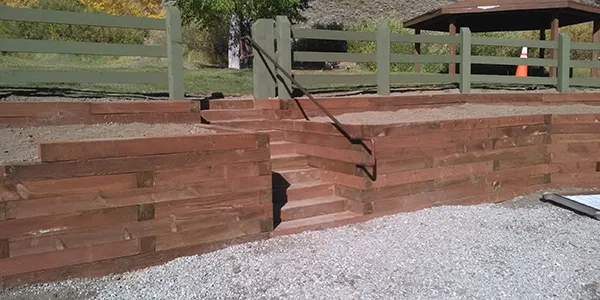 For beautiful and functional timber retaining walls, give us a call. Strategic Fence and Wall has experience with both small- and large-scale projects requiring retaining walls. Whether you want to stabilize an area of your property or construct planter boxes, we can build and install them.
We also offer customizations such as stairs and railings so your retaining wall is a functional part of your property.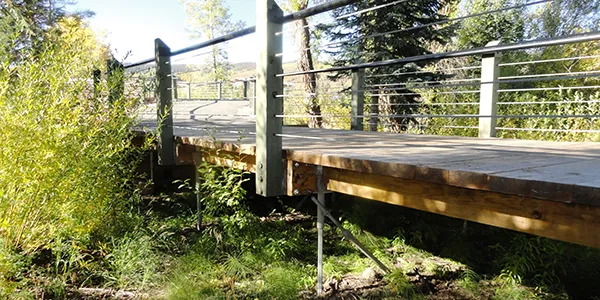 Ensure your foundation is structurally sound with helical piers.. These are an environmentally-friendly addition to any property since they don't require excavation for installation.
Railing around worksites, on roadsides, or on sports fields helps define areas of land and make pathways. From dumpster enclosures to guardrails, Strategic Fence and Wall can install.
Getting Started with Fence Installation
To request a quote for a wood, metal, or chain link fence, contact us today. We'll help you with a design that fits your needs, including gates, railing, and stand-alone enclosures.
So impressed with every aspect. The quoting and installing went perfectly. The fence is beautiful and functional with great quality. The crew who came were friendly, helpful and professional. Would recommend to anyone. Keep up the great work!!!
We had the most beautiful fence installed in less than two days. The efficiency of the team to make something so well so quickly is nothing short of remarkable!
I am a general contractor who uses Strategic Fence and Wall Company for all of our fencing needs. They are second to none when it comes to prompt professional service. From the excellent administration to the personnel in the field, Summit Homes Construction could not ask for a better partner then Strategic Fence and Wall Company. High quality, personable, professional company, period.
We love our fence and retaining wall. The crew did an amazing job! It transformed our open lot on a busy street into a beautiful, private space.
Elizabeth Donley
2020-06-10
The team at Strategic provided a great experience start to finish. Response to my initial inquiry, working through options and quotes, helping to get survey work done, scheduling the work and follow up were all prompt, professional and very friendly. The fence they built for us looks fantastic and exceeded our expectations for quality and craftsmanship. It is always a pleasure to work with a company that values great communication, has obvious passion for what they do AND how they do it and delivers on their promises. I would highly recommend Strategic for your fencing project.
Strategic did fences on three adjacent residences at the same time. They completed job in two days. Showed up on time and did a very professional installation. I would recommend them highly. Great crew.
Robert Sanders
2020-05-14
The gentleman very professional during this pandemic. Very historical moment for them to shine and make the client feel very comfortable as they wore masks and socially distanced themselves from me. I have underlying health conditions and I appreciate their professionalism. The office staff is a pleasure to work with, providing prompt updated information. The quality of the fence is worth every penny and in the category of Priceless and perfect. If I could have hugged the employees I would have the fence is absolutely beautiful. Thank you for providing me with the Safety and Security I've been looking for in my backyard!!!!
Nicole NSconsulting
2020-04-24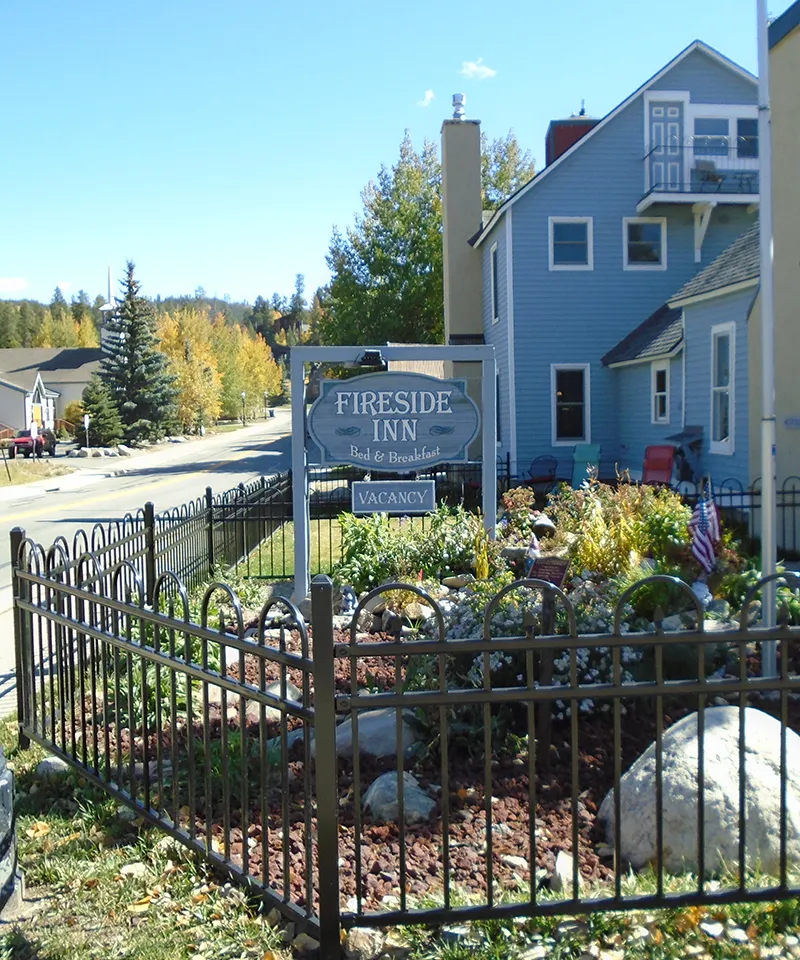 Colorado Homeowners and Businesses Count on Strategic Fence Solutions
At Strategic Fence and Wall, we understand the importance of security and freedom. We provide high-quality wood and metal fencing installation year-round in Colorado with customized solutions for privacy, ground stability, and controlled access to your property.
Frequently Asked Questions