No Matter Your Fencing Needs, We've Got You Covered!
Installing a fence is an effective way to safeguard your family, pets, and even horses from potential danger. Whether you have children or four-legged friends that need protecting, fencing can provide them with the security they require while keeping them close to home. Get a FREE estimate of your dream fence now so you can ensure those closest to you are always safe!
Get Your Free Estimate Today!
If you have a vision of your perfect fence that is unique to you,
we are here to make it happen!
We will work closely with you and listen attentively to craft the exact design that suits all of your needs. Get started today by clicking on the Free Estimate button, or give us a call at 970-710-5298 for more information.
Whether you're searching for a wood, metal, or gate fence – we have the ideal selection of fencing materials to meet your needs!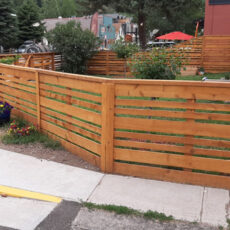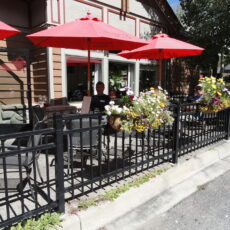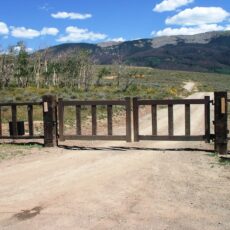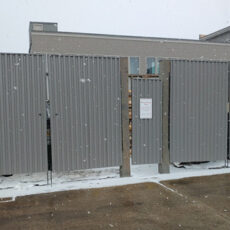 Let Our Clients Speak For Us
So impressed with every aspect. The quoting and installing went perfectly. The fence is beautiful and functional with great quality. The crew who came were friendly, helpful and professional. Would recommend to anyone. Keep up the great work!!!
We had the most beautiful fence installed in less than two days. The efficiency of the team to make something so well so quickly is nothing short of remarkable!
I am a general contractor who uses Strategic Fence and Wall Company for all of our fencing needs. They are second to none when it comes to prompt professional service. From the excellent administration to the personnel in the field, Summit Homes Construction could not ask for a better partner then Strategic Fence and Wall Company. High quality, personable, professional company, period.
We love our fence and retaining wall. The crew did an amazing job! It transformed our open lot on a busy street into a beautiful, private space.
Elizabeth Donley
2020-06-10
The team at Strategic provided a great experience start to finish. Response to my initial inquiry, working through options and quotes, helping to get survey work done, scheduling the work and follow up were all prompt, professional and very friendly. The fence they built for us looks fantastic and exceeded our expectations for quality and craftsmanship. It is always a pleasure to work with a company that values great communication, has obvious passion for what they do AND how they do it and delivers on their promises. I would highly recommend Strategic for your fencing project.
Strategic did fences on three adjacent residences at the same time. They completed job in two days. Showed up on time and did a very professional installation. I would recommend them highly. Great crew.
Robert Sanders
2020-05-14
The gentleman very professional during this pandemic. Very historical moment for them to shine and make the client feel very comfortable as they wore masks and socially distanced themselves from me. I have underlying health conditions and I appreciate their professionalism. The office staff is a pleasure to work with, providing prompt updated information. The quality of the fence is worth every penny and in the category of Priceless and perfect. If I could have hugged the employees I would have the fence is absolutely beautiful. Thank you for providing me with the Safety and Security I've been looking for in my backyard!!!!
Nicole NSconsulting
2020-04-24
If you need help coming up with ideas for your fence, we've got you covered! Check out our Inspiration Gallery to explore the different designs, materials, and colors that are available. Get inspired by all of the options available, and find something that reflects your unique style and personality.