FENCES FROM STRATEGIC FENCE COMPANY
Strategic Fence installs all types of fences, gates, golf netting, railings, and temporary fencing for both residential and commercial properties in Summit and Eagle Counties. 
Fencing in Mountain Areas
If you're a mountain property owner looking to fence your land, you understand how tricky it can be. With steep and rugged terrain to navigate, it's important to rely on a fence installer like Strategic Fence with the experience necessary to get the job done right.
The heart of a successful mountain fence is quality materials that can withstand extreme weather conditions and the tests of time. Whether you choose a rustic wood fence or an enduring metal design, the type of fence you choose should be a reflection of your land's natural beauty.
Summit County, Colorado Fencing Estimates
Get a free estimate from Strategic Fence and Wall Company today. Whether you need to keep wildlife out or livestock in, our fencing offers protection and peace of mind.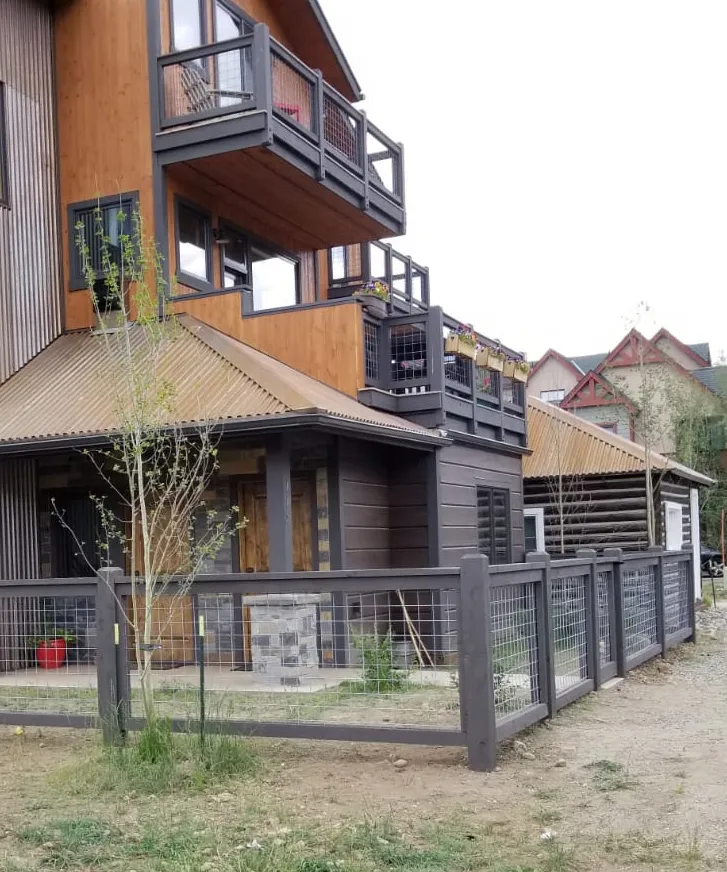 The Strategic Fence Company Mission
With careful design and installation from Strategic Fence, you can create a functional and aesthetically pleasing fence that will provide your mountain property with privacy and security. We will work closely with you to craft the exact design that suits all of your needs.
Fencing Projects Offered by Strategic Fence
We're a fence company that offers variety when it comes to quality materials and installation for properties in Summit County. Whether you're looking for wood, metal, temporary, or permanent fence products, we have you covered.
Strategic Fence Specializes in the installation, maintenance, and repair of:
Composite Fences
Ranch Fences
Gates and Access Controls
Wood Picket & Rail Fences
Ornamental Iron Fences
Chain Link Fences (Residential, Commercial & Indoor Storage)
Temporary Construction Fences
If you can dream it, we can build it! From rustic to contemporary, add more value and security to your property with any of the products or services available from Strategic Fence.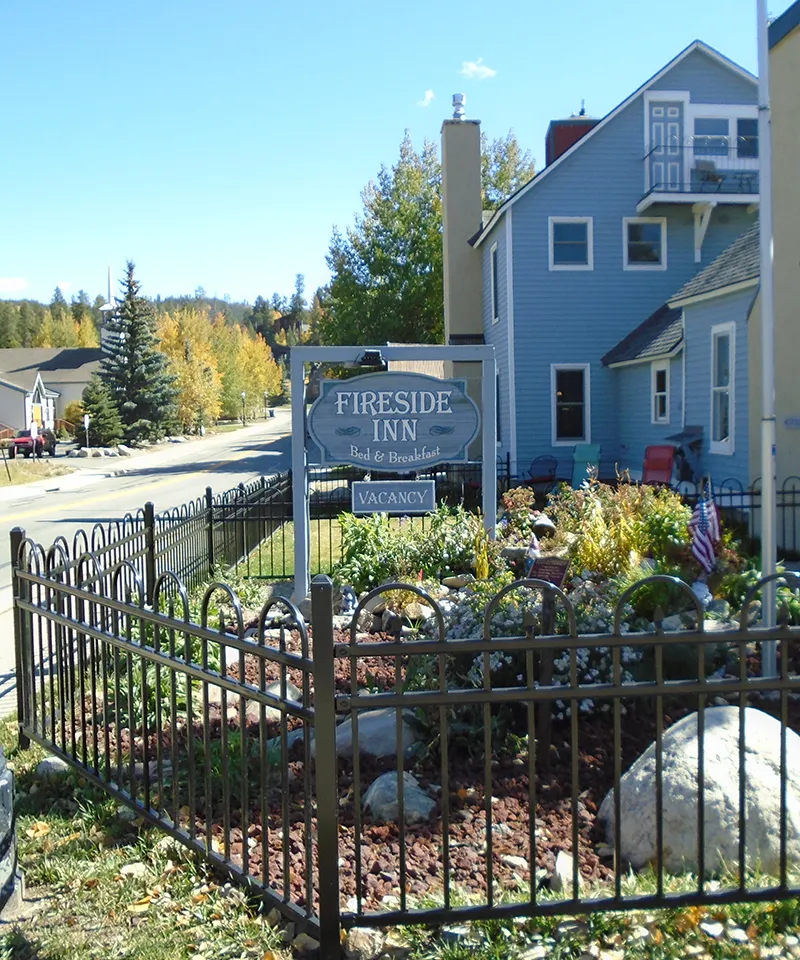 Products Offered by Summit County's Leading Fence Contractors
Learn more about our quality fence products below.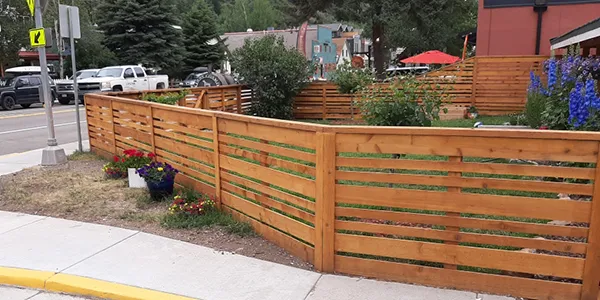 You can't go wrong choosing a wood fence for a mountain landscape. Natural or stained wood is durable and complementary to the terrain. Whether you choose solid picket, spaced picket, or rail, we highly recommend a wood fence for your properties.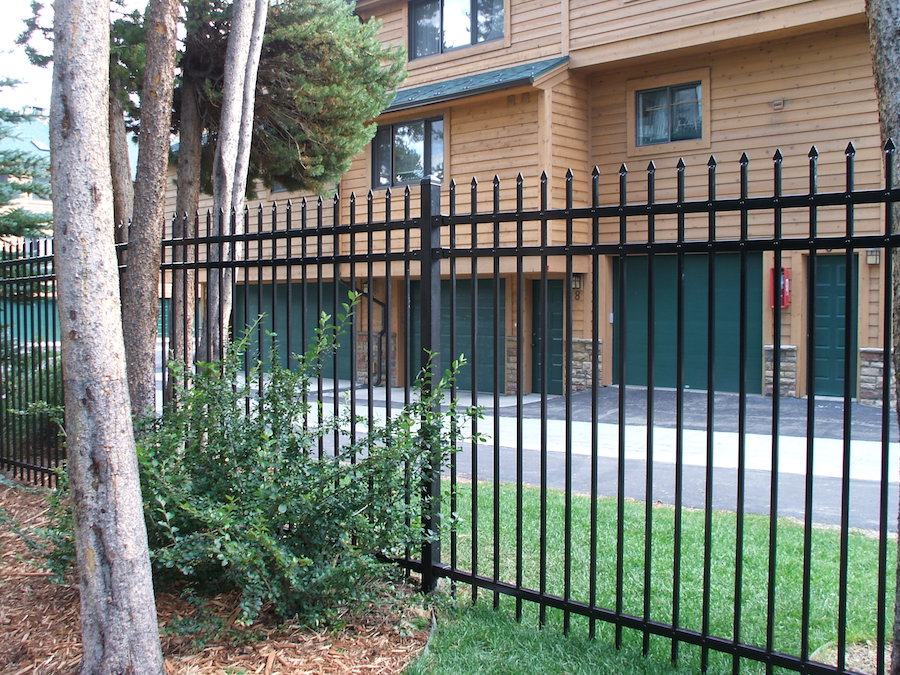 For a maintenance-free fence, we suggest choosing steel. For permanent and temporary fences, chain link or ornamental iron fencing can be charming or industrial, all while being effective.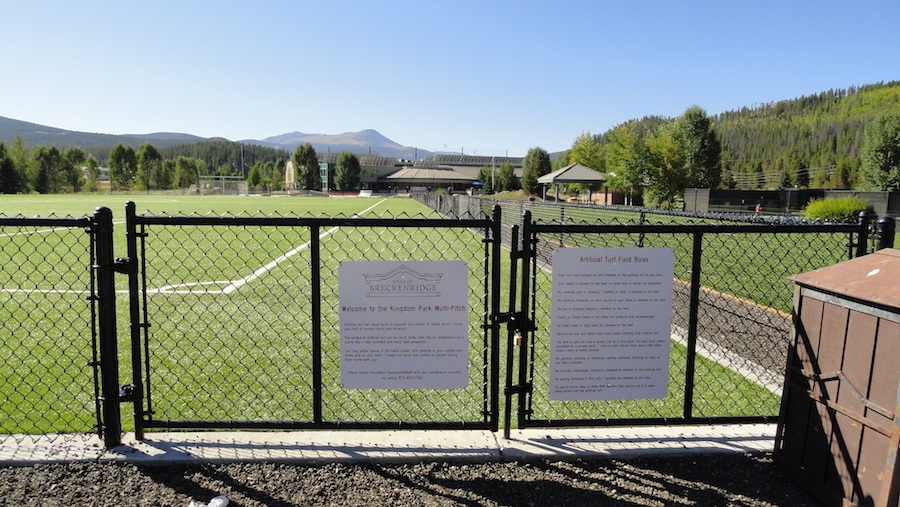 Do you need a temporary fence for your construction project or special event? Chain link is the ideal choice because it's durable and cost-effective. They're also great for sports fields and commercial facilities. Chain link can be customized with color or privacy screens.
For increased strength without compromising aesthetics, choose composite fencing from Strategic. Composite is a mixture of real wood materials and plastic, resulting in a beautiful and durable final product. Composite fencing can last up to 30 years and can be constructed to fit a ranch and agricultural style, or something more modern.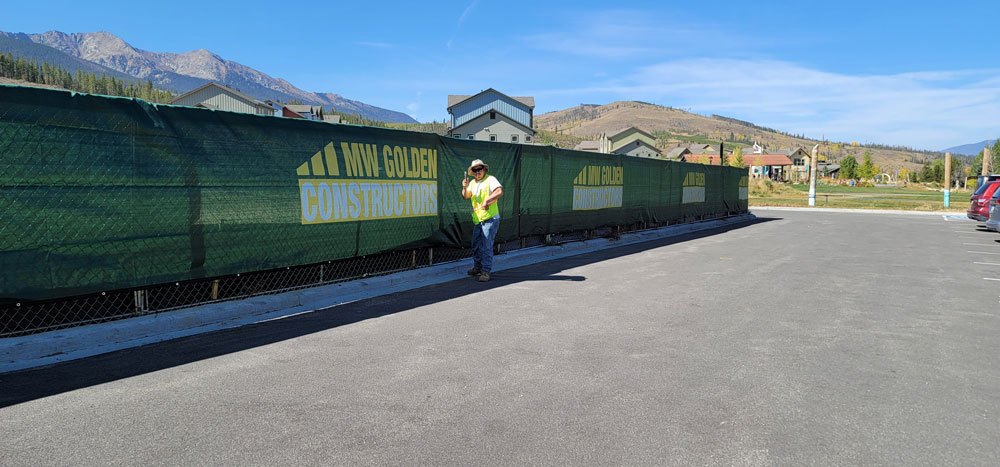 Rent temporary fence panels from Strategic Fence for your next project. Installation is quick and easy, and you'll have peace of mind knowing you have durable security. Get a free estimate and learn more at the link below.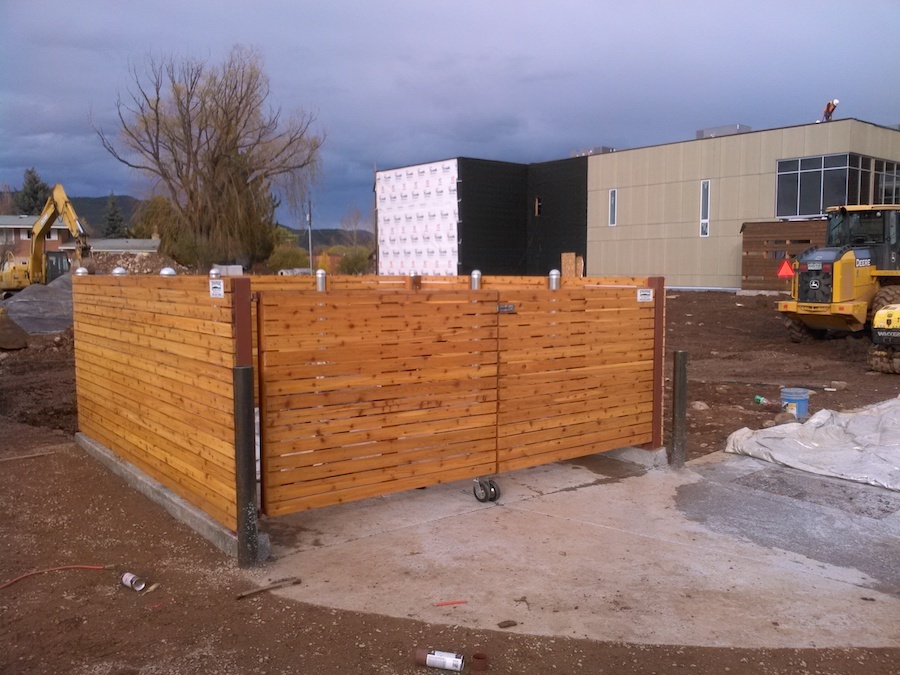 Do you need to wall off an outdoor entertaining area, or hide something from view? We build enclosures for patios and dumpsters, or gates for driveways and pastures. 
Trusted Fence Company in Summit County, Colorado
Strategic Fence is a company you can trust for your home and business fencing needs. Get in touch today for an estimate.
What Our Customers Are Saying
See what residents and businesses are saying about their experience with Strategic Fence.
So impressed with every aspect. The quoting and installing went perfectly. The fence is beautiful and functional with great quality. The crew who came were friendly, helpful and professional. Would recommend to anyone. Keep up the great work!!!
We had the most beautiful fence installed in less than two days. The efficiency of the team to make something so well so quickly is nothing short of remarkable!
I am a general contractor who uses Strategic Fence and Wall Company for all of our fencing needs. They are second to none when it comes to prompt professional service. From the excellent administration to the personnel in the field, Summit Homes Construction could not ask for a better partner then Strategic Fence and Wall Company. High quality, personable, professional company, period.
We love our fence and retaining wall. The crew did an amazing job! It transformed our open lot on a busy street into a beautiful, private space.
Elizabeth Donley
2020-06-10
The team at Strategic provided a great experience start to finish. Response to my initial inquiry, working through options and quotes, helping to get survey work done, scheduling the work and follow up were all prompt, professional and very friendly. The fence they built for us looks fantastic and exceeded our expectations for quality and craftsmanship. It is always a pleasure to work with a company that values great communication, has obvious passion for what they do AND how they do it and delivers on their promises. I would highly recommend Strategic for your fencing project.
Strategic did fences on three adjacent residences at the same time. They completed job in two days. Showed up on time and did a very professional installation. I would recommend them highly. Great crew.
Robert Sanders
2020-05-14
The gentleman very professional during this pandemic. Very historical moment for them to shine and make the client feel very comfortable as they wore masks and socially distanced themselves from me. I have underlying health conditions and I appreciate their professionalism. The office staff is a pleasure to work with, providing prompt updated information. The quality of the fence is worth every penny and in the category of Priceless and perfect. If I could have hugged the employees I would have the fence is absolutely beautiful. Thank you for providing me with the Safety and Security I've been looking for in my backyard!!!!
Nicole NSconsulting
2020-04-24
We Service the Following Areas
See what residents and businesses are saying about their experience with Strategic Fence.
Breckenridge
Frisco
Silverthorne
Fairplay
Leadville
Buena Vista
Copper
Kremmling
Steamboat Springs
Avon
Beaver Creek
Vail
Minturn
Edwards
Eagle
Gypsum
Glenwood Springs
Aspen
Snowmass
Carbondale
Silt
Rifle
Crested Butte
Gunnison
Winter Park
Fraser
And More!
For a great experience with estimates, design, and installation, contact Strategic Fence today.
Our fences are designed to keep your family, pets, and property safe while adding value and beauty to your home or business.