Colorado Curb Appeal: Do's and Don'ts of Fencing for a Fast Sale
Curb appeal is essential to help sell your home and maximize your investment. If you're in the process of selling your home, you've probably thought a lot about what's wrong with your property, what's right with it, and what you can do in the meantime to boost its curb appeal and get it sold quickly for a return on investment. With everything going through your mind, you might be surprised to learn that the fence (or lack thereof) surrounding your property or yard can make or break your sale. After a proper appraisal, you'll get a better sense of how you should move forward. But, in the meantime, here are some good tips to get you started, and to get you on the right track for a successful sale!
Do: Use good, strategically places materials.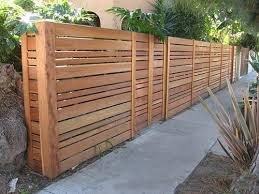 Think of that shirt with the horizontal stripes you threw away because it made you look rather… wide. Well, that same rule applies to fences; horizontal stripes make things appear larger, but unlike that unflattering striped turtleneck, this is actually a good thing when it comes to your fence! A wood fence with horizontal slats will make your yard, garden, and home appear larger than actual size, which leaves prospective buyers with an impression that your property is nice and roomy. Not to mention, horizontal slants offer a beautiful, modern style that comes in handy when it comes time to sell. If you're in the process of selling a small to medium sized home (1,500 – 3,500 square feet) consider installing a horizontal slat fence.
If horizontal fencing doesn't quite match the style of your home, that's OK. The bottom line is that you should choose good materials to construct a fence strategically. While this type of fence tends to fall into the pricier category of new fences, you will see the return on investment after your home sells. A beautiful, well constructed fence will motivated potential buyers not only to commit faster, but to put up a more competitive offer as well. 
Don't: Construct any old fence thinking it will bring ROI.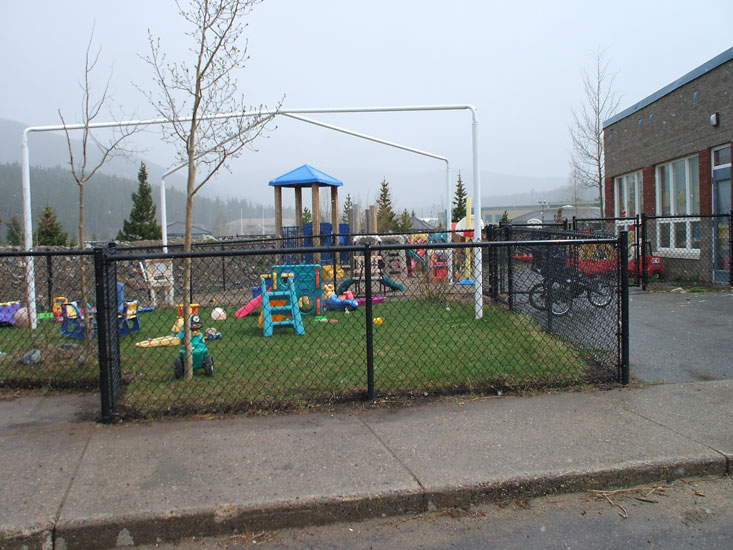 If the property you're selling lacks a fence, do not make the mistake of thinking any type of fence will help you get a better offer or get your home sold quicker. It is absolutely crucial to assess your local market in order to determine which types of properties with which types of fences sell fastest. Keep in mind that any fence you install (even a poorly constructed one) is going to cost you money, but it won't necessarily increase the value of your home. A chain link fence (while it serves its purpose), for example, can run you thousands of dollars, yet it will decrease your home's worth. Making this mistake will likely result in your home sitting on the market for much longer than you anticipated, which will ultimately lead to a lower offer than you can afford. Spend the extra money to install the right fence for your home – your wallet will thank you in the end! 
Do: Match the style of your home.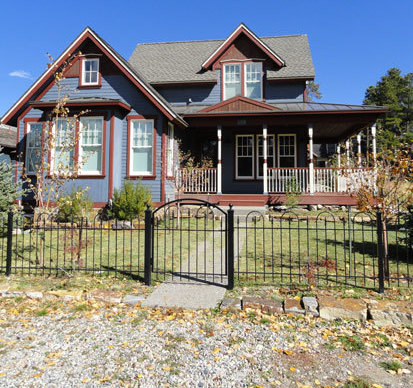 When it comes to installing the right fence for your home, a good eye for style is key! If home design and improvement isn't your thing, talk to your realtor and have a landscaping or fencing expert come survey your property. While the aforementioned horizontal slat fence can do visual wonders for certain style homes, it will clash with your cape-style dwelling, whereas a white picket fence will clutter a contemporary home design.  
Take the time to really consider what type of fence will compliment your home. Is the property you're selling located in your neighborhood's historic district? Is it the type of home people drive by to revel in its ancient beauty? Don't make the mistake of surrounding it with a contemporary fence. Compliment a historical home with an ornamental iron fence for an ever-popular classic french-gothic or historical victorian look. Much like your home, an ornamental iron fence is an investment in longevity, beauty and strength. 
Don't: When it comes to exterior design, don't differentiate from your neighbors.
If you're selling a home in a uniform neighborhood with identical western red cedar fences, don't try and be the unique homeowner on the block. Prospective buyers won't be into it, and neither will your neighbors. Even if you don't live in a cookie-cutter cul-de-sac, take a look around your neighborhood. Avoid constructing a fence that will dramatically stand out from the properties around you. Avoid sticking out like a sore thumb. 
Do: Ultimately, think about what you'd want as a buyer.
Think about when you bought your current home and what your needs were. What motivated you to buy? What created hesitation? People are ultimately motivated to purchase a particular home based on what their needs are as an individual, as a family, and based on what their values are. Consider who your prospective buyers might be and anticipate their needs. Are you likely to be showing your home to families with children and pets? Consider good Colorado pet fencing or a privacy fence for your yard. Is your home in a historic district? Construct a fence that compliments your home's sophistication. Talk to your local fencing experts and find out which type of fence adds value to your home.