Your Winter Backyard Bucket List
The lifts are beginning to open, the snow is begging to fall and the lakes are beginning to freeze. The time has finally come: winter in Breckenridge is HERE! We know how excited you are to get back on the slopes, but take some time this season to enjoy what you have in your own backyard (quaintly nestled within a custom-build Strategic Fence, we hope)! Here are a few things you can do at outside at home to start your winter bucket list, complete with DIY-help links attached! Happy winter everyone!
Usually, we associate birds with spring and summer, but there are a variety of species to be observed in the winter. Ptarmigan, black-billed magpies, hooded merganser, nuthatches, and chickadees are just a few. Get a birdfeeder, hang it somewhere you can observe from the warmth of your home, and check out local guides to get you started!
Although fall hasn't technically yet ended, it's essentially winter in the Colorado high country. If you're a gardening guru, you're probably starting to get green-thumb withdrawals. There are, however, a handful of crops that thrive in the off-season! Save a butt-load on veggies but planting Spinach, beets, and carrots this winter, to name a few.
Get your friends and family together (preferably with some hot cocoa or a six-pack) and light a winter bonfire in your backyard! Fire isn't a seasonal commodity, and roasting some s'mores over a warm flame is even more enjoyable in the winter. Perfect for an après ski after a day on the slopes!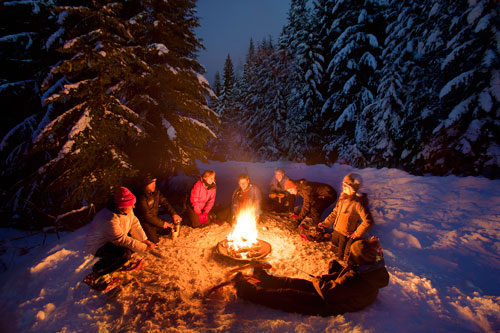 All you need is some wire (an old wire hanger will do), pony beads, hot glue, decorations of your choosing and the contents of your backyard! Making your own pinecone wreaths is great for holiday decorating, and is a wonderful activity to share with children. Check out this awesome DIY to get started!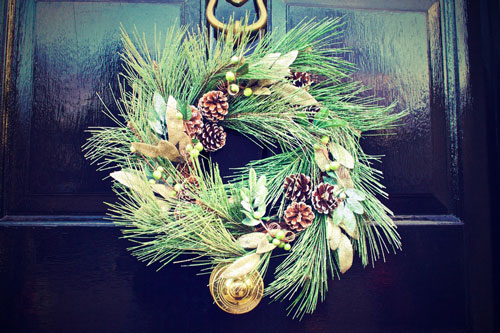 If the pinecone wreath activity isn't enough of a challenge, turn things up a notch by building an ice skating rink – right in your backyard. The task is surprisingly easier than one would think. All you need is a somewhat level yard, some planks, a tarp, a nail-gun, a garden hose, and of course – a cold, winter climate. Perfect for the Breckenridge area, and great for a day of outdoor activities with the family off the slopes!
Upside to living in winter Wonderland: Not having to waste money on a swing set. Grab a shovel, grab the kids and attempt to make the most amazing snow fort your neighbors have ever seen! Multiple levels, indoor huts and mazes are just a few ideas to get you started. You can even build a snow-slide and ice it down for extra speed!
Those snowflakes are actually more than just tiny frozen flurries – snowflakes can be classified into six basic pattern categories – each one affected by the cloud and temperatures from which they were born. Start with this template, and see how many you snowflakes you can identify this winter!