Ideas For Decorating Your Colorado Wooden Fence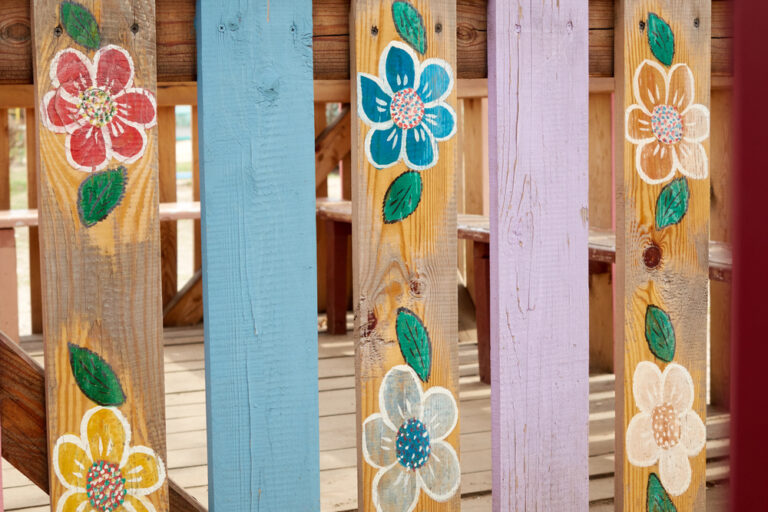 Are you bored with your wooden fence? Our fencing contractors have some expert decorating ideas for you.
Wooden fences don't just have to be a means for privacy and enclosing your home. A wooden fence can serve as a canvas on which to add a little life to your backyard, and create the perfect atmosphere for your outdoor hangout. We asked our fence and gate experts for their favorite wood fence decorating ideas, and here's what they came up with! And, for chain-link fence owners, we have a special article for you as well. 
Vertical Gardens
Small yards can be tricky. How do you create a relaxing backyard atmosphere in an enclosed, fenced in area? The "standard" yard typically includes a place to lounge and some sort of garden, but what should you do if you only have space for one? Think vertically! Vertical gardens are a great way to add a little extra flare to your small outdoor area, and they're perfect for spicing up bland wooden fences. Vertical gardens can be strung in flower pots, planter boxes, through wire mesh, and even old mason jars. From floral arrangements to vegetable gardens, there are no limitations when you plant along a vertical fence! 
Light Catchers
Fence decorating that's fun for the whole family: installing decorative light-catchers into your wooden fence is a great way to spend a Sunday afternoon! You can use various materials such as colored marbles, sea glass, plastic bubbles, and more. Simply drill or cut holes in your fence, apply a little superglue to the respective light-catching objects, and insert into the wood! This creates a subtle bedazzled look for your fence that will transform each of its wooden planks into a colorful light spectacle, and your backyard into a vertical star-scape.
Outdoor Easels 
Sick and tired of messy paint and chalk getting making its way all over the furniture? Take it outside! A simple chalkboard or whiteboard purchased from a local craft store can easily attached to a wooden fence, making for the ultimate outdoor art space. But, if that's too much trouble for you, consider chalkboard or whiteboard paint. (Yes, these things really exist!) Use duct or masking tape to section of an area of your fence, and paint in the area. Or, if your kids prefer getting creative with paints, designate an area of the fence so that they can explore their creativity directly on the wood! 
Illuminate Your Yard
Your backyard should feel like a retreat –both day and night. If you're sitting outside after the sun goes down and can't read the label on the beer you're drinking, it's time to lighten things up a bit! There are thousands of ways to get creative with backyard lighting, from subtle white Christmas lights to Chinese lantern canopies. 
You can create an outdoor light-scape for a delicate, classy feel, or a more festive and colorful atmosphere. Make your patio feel like a tropical evening or the patio of your favorite 5-star restaurant. But, don't forget the bug repellent lanterns to keep the mosquitos away!