Getting Your Wood Fence Ready For Spring
A long winter can do a number on your wood fence. If your fence's condition is less-than-ideal this spring, don't fret! Our Colorado fencing experts are here to help.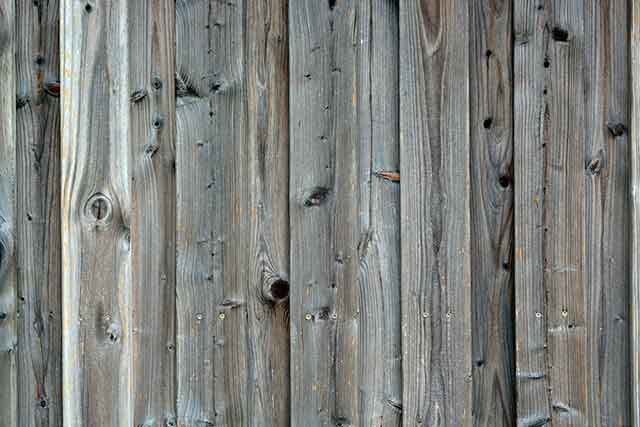 Inspect – After the snow finally melts, the first step to getting your fence ready for the summer season is to do a thorough inspection. Many of the problem areas on your wooden fence may be hard to spot unless you're looking for them. You may not need to repair all of the little imperfections, but some may require maintenance to prevent further damage. The first thing you should do – especially if you live in the Colorado high country – is to check for damage caused by severe winter weather. Inspect each board of your wood fence for warping and rotting, and double check all your fence posts for structural integrity.
Pressure Wash – You'll be surprised at how dirty a fence can be after a long winter. If your fence appears to be a darker shade of brown than it once was, it's more than likely caked in a layer of dirt and grime. This is definitely something you'll want to take care of before we get too far into spring, as the buildup will only continue to get worse. The best way to clean your wood fence is with a pressure washer, but make sure you do so carefully! Never use hot water on your fence (especially if it hasn't been sealed), and don't turn the pressure up too high. The recommended strength is around 600-700 psi for a damage-free clean. Pressure washing can be tricky if you've never done it before, so here's a great DIY tutorial video to get you started!
Seal – So you've inspected your wood fence for damage and pressure washed the winter grime away. Tired yet? One great way to avoid cumbersome maintenance and cleaning on your wood fence in the future is to properly seal it. This will also keep its new beautiful state intact for the remainder of spring, summer, and fall! There will certainly be some rainfall in the coming months, and the sealant will prevent the wood from becoming too porous and absorbing rain and dirt. It will also keep the wood in good condition, preventing it from rot or infestations. If you're feeling fancy, you can freshen up your wood fence by giving it a nice colored stain before you seal it up for the season! Your guests will be asking about your "new" fence in no time.
Address Needed Repairs – It goes without saying the long winters in the Colorado high country can be quite harsh. Your wood fence may night have weathered the seasonal storms enough to emerge maintenance free in the spring. If you have splintering, warping or rotting wood, hold off on the washing and sealing until you give us a call. Our Breckenridge fencing contractors can come to you anytime this spring or summer and repair your fence properly, whether you live in the high country or down in the Front Range! We'll have your fence ready for backyard barbecues in no time.