Getting your Fence and Yard Ready for Fall and Winter
Autumn is arguably the best time of the year to get outside and start tackling some big yard work and maintenance projects. Summer is over, there's clean up to do, and it's only a matter of months (maybe weeks, depending on where you live) until the snow starts falling and you've missed your window of opportunity. This is especially true in the high Rockies, where we can expect the white stuff to start blanketing the streets of Summit County within the next month or so. So strap on your gardening gloves and get the rakes ready – Strategic Fence and Gate Company has compiled a must-needed list of essential fall yard work tasks. With a spruced up yard, you can peacefully enjoy the changing leaves this seasons, and rest easy through winter knowing your gardening is prepped and ready for spring!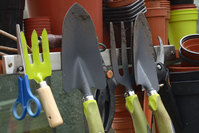 Prepping: Think of fall yard work like preparing Thanksgiving dinner. Before you start cooking, you need to make sure that all your utensils and cookware are cleaned and ready to go. You should prep for yard work the same way you prep for a big meal. Make sure you have all the equipment necessary (rakes, shovels, lawnmower, etc.) and they are cleaned and well oiled. Once your tools are ready, its time to prep your gardening ingredients. There are some things you may want to consider purchasing:
Mulch
Spring bulbs
Fence cleaner
Paint
Lights
Clean-up Leaves and Weeds
Raking and Weeding: The first step to fall gardening is making your yard accessible. If trees surround your home, this likely means you'll have to rake and bag fallen foliage in order to clear out the area and expose the grass. The next step is to weed your garden spaces if you have any, and turn the soil while it's still soft (this will save you quite a bit of work come spring). Fertilize the areas, and cover with mulch to keep protected from frost.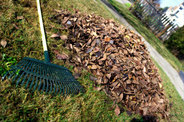 Think Spring: Planting spring bulbs is always a fall favorite. You can purchase a variety of mixed spring bulbs, such as tulips and daffodils, fairly cheap. The best time to plant the spring bloomers is generally around October for the Colorado high country. When done properly, your spring awakening will be bright and colorful with dozens of flowers blossoming in your yard! The best part is, once they're plated, all you have to do is wait!
Trimming and Shaping Shrubs
Trim: Trimming shrubs and bushes in the fall might not be high on your list of gardening priorities, but it saves you work to do come spring and helps with the aesthetics of your yard. Just because you'll have to wait a season for flowers to start blooming and leaves to start growing doesn't mean you can't have a beautiful yard all throughout winter. In fact, it's the stark contrast between green and white that make wintertime in the Rocky Mountains so appealing. So, spruce up your hedges and trim your bushes so your yard looks well kept throughout the year.
Clean and stain your wood fence: This is not only important to keep your yard looking fresh throughout the fall and winter but in protecting it as well. First, you need to clean your wooden fence, preferably with a power washer. Once the dirt and algae are removed, you can apply a stain of your choosing. This process will help protect your fence from the winter elements and give your yard a special shine.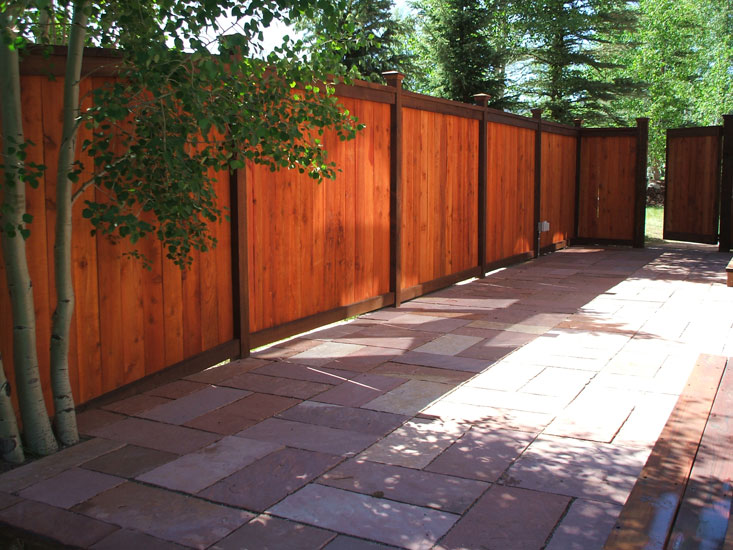 Decorate: Add some flair to your yard this fall to make it the premier outdoor hangout. Christmas lights are a cheap and easy option to light up a yard. String them along a fence, through trees or line a patio area. White lights are beautiful set among foliage, and colored lights are great contrasted against the snow. There are, of course, many more ways to decorate your yard for fall and winter, from fire pits to pumpkin patches and much more! Get creative, and have fun coming up with ways to decorate with the whole family.
Contact us today if you need help with your fencing, gates, or walls as you are getting prepared for the changing seasons.