Don't Go it Alone: Consult with Fencing Companies in Breckenridge
Whether you're a DIYer on a new or existing fence project or are simply scoping out the best fencing company for hire in Breckenridge, one thing is certain: don't go it alone!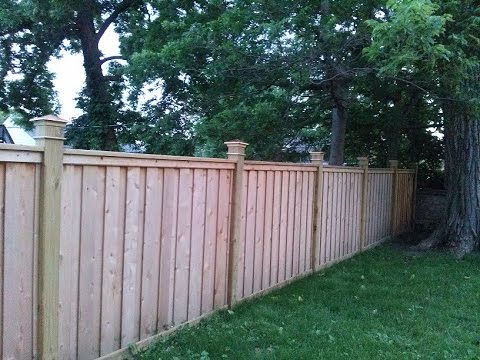 Breckenridge offers a variety of fencing and gate companies with top experts willing to help you through all the stages of your build. From concept and design to materials and implementation, it's important to consult knowledgeable industry professionals in order to ensure the highest quality finish.
However, newcomers might not know which kinds of questions to ask during a build. That depends on your guidelines for a fence or gate, and if you're still figuring out that "just right" style, size, or shape, how do you really know which is best?
We're here to help.
Here are some of the most useful questions to ask when consulting fencing companies in Breckenridge!
How much maintenance am I prepared to perform on my fence?
Some fencing requires very little upkeep, while others demand regular painting and sealing. Consulting with your local fencing company to determine which materials fit into your vision is paramount.
What is my budget?
Creating a solid budget prior to looking into materials, design, and (if hiring a company) labor is crucially important to discuss. There are fences for nearly every budget. With a set number in place, you allow contractors to frame specific choices for you early on – saving both you and the contractor time. In this, you're able to devote more time and thought to other aspects of the fence, including aesthetics.
Is my concept practical?
You may already have a grand design sketched out on paper or mentally; a magnificent enclosure fit for a king or queen. Are these practical fencing ideas? Ask yourself and your contractor a few questions: Does my vision align with the climate, geography, and terrain of my home? Does my style mesh with the surrounding neighborhood/community? Will this affect the valuation of my home in the future? These factors must be considered. For example, fences built for temperate climates, say in Northern California, would not be suited for humid and muggy conditions of the Florida Everglades. Mountainous regions with uneven terrain, like those of Colorado, also pose challenges to certain visions and are important to consider when consulting with fencing companies.
Is my fence multifaceted?
Fences can serve a wide variety of purposes and functions. Yet, often times, homeowners will only choose a design for one specific need, such as enclosing pets, children, or pools with either wood or metal fencing. Privacy and landscape enhancement are also important to consider before digging in. Bonus: A multipurpose fence will add value to your home!
How will this impact my neighbors?
If you're like most Americans, your home is probably a stone's throw (or closer) from your neighbors. Accordingly, when you begin to construct a fence, it'll be important to consult your friends next door. Be courteous, and ask if they are also interested in their own fence! You may be able to use one contractor to install two fences at the same time.